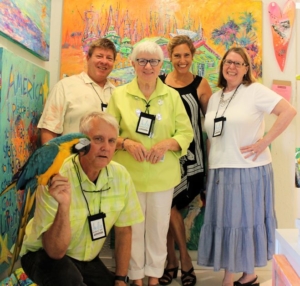 Lovegrove Gallery and Gardens is hosting Indie Author Day again this year. The national event will take place on October 14 from 1:00 to 4:00 p.m. The meet and greet will showcase authors who have self-published, or Indie-published, their books. Similar gatherings will be held throughout North America. Partners include industry publications, library organizations, technical partners, and groups from all across the publishing industry.
This year authors include Karen T. Bartlett, Carol Ervin, Betty Freberg, Tom Hall, Michael J. Silberg, Scott P. Smith, Fran Thomas, Jim Usavage and Rick Weber, and book illustrators Leoma Lovegrove and Jennifer Smith will also attend.
I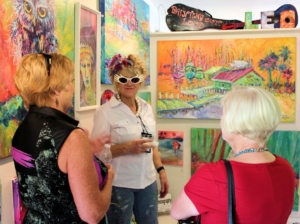 ndie Author Day is a one-day, all-out occasion for local authors, libraries and publishing industry experts to celebrate, educate and collaborate. Most of the other hosts are libraries, but why shouldn't an art gallery sponsor an event that showcases the incredible talent that we have right here in Southwest Florida.
It will be a wonderful opportunity for you to meet local writers, hear about their inspirations, and get an unparalleled glimpse into the indie publishing business, from pitch to publication.
Brainy food and beverages will be served.
Lovegrove Gallery and Gardens is located at 4637 Island Rd NW, Matlacha, FL.
RSVP appreciated but not necessary to: ambassador@LeomaLovegrove.com .