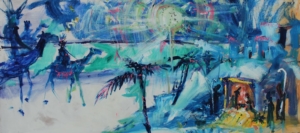 I love painting this time of year. It puts me in touch with the reason for the season.
Several years ago, I had the privilege of painting out loud during a service at Grace United Methodist Church in Cape Coral. I painted the Coming of the Magi. It was an experience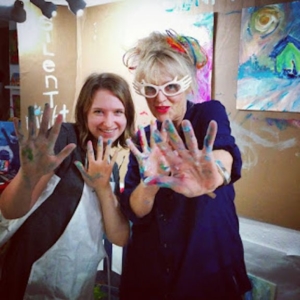 we all enjoyed and will long remember.
Two years ago was special, as well. I decided to paint live in the front room of the gallery on Christmas Eve to honor the birth of Jesus Christ. I mentioned that I'd be doing that on Facebook and a young college student by the name of Sara stopped in to watch along with her mom. After I finished a few paintings, I turned around, handed Sara a brush and invited her to paint along with me. We had the best time and today, she is a valued friend and one of my Instagram buddies.
Last year, I am painting a Christmas tree or Christmas scene each d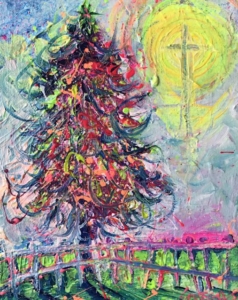 ay during the month of December, and invited everyone to use the images in their profile photos. And can do that again this year. Just visit this blog. It's my gift to you.
The originals and prints of these Christmas paintings are for sale. The originals are acrylic on an 8×10 inch canvas or wood panel. There's no charge for shipping. Just contact the gallery for details.
You can also reach me by email at sales@Lovegrove.com.