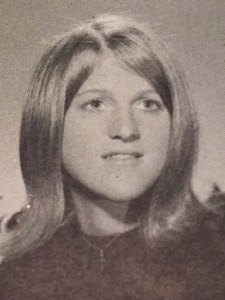 As Leoma Lovegrove Day fast approaches, I was thinking back on some of the art I created while I was a Pirate at Merrillville High. In addition to all those ceramic pieces I got into trouble for, I designed all the backdrops that ran the length of the gym. I created them with pastels, and even then, I like to work large. They were 12 feet tall and 60 feet wide. I created them flat on the gym floor and then stood them up. I'm sure they're all gone now, but wouldn't it be special if the high school still has them in a storeroom somewhere?
I'm always giving interviews about my art, philanthropy and the work I do to promote tourism in Southwest Florida. One reporter asked if I've always been artistic, and I told him how I painted anything that didn't move, and one time I even painted my dad's lawnmower, much to his a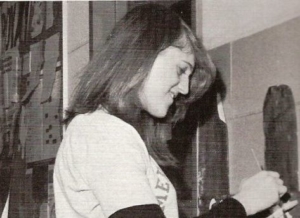 nnoyance. But that was me, and even now, if you stand still around me for very long, you're likely to get painted.
By the time I was in high school, art was a lifelong affliction, and it was normal for me to paint and draw my friends. Of course, I was young and impressionable. I drew portraits of my friends; and funny (though respectful) caricatures of my teachers.
And believe it or not, I was also leaving "acts of art kindness" throughout the school for my classmates to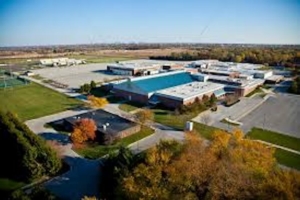 find, and had been ever since I was in the 5th grade. I cannot describe the feeling of satisfaction and pleasure I derive when someone picks up and treasures a work of art that I've left behind for them to find.
All I can say is that for so very many reasons, October 20 is going to be a truly special day.