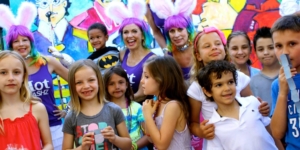 Are you ready for some Easter Egg-citement! Lovegrove Gallery & Gardens is partnering with the Hot Flashz, for their 6th Annual Bunny Hop Easter Egg Hunt. The event will be held from 8:30 to 10:00 a.m. on Saturday, April 15 at Lovegrove Gallery & Gardens, 4637 Pine Island Road, NW on Matlacha Island.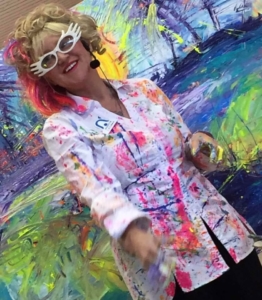 More than 1,000 eggs will be hidden. There will also be a raffle for items and gift certificates from various area businesses. Pre-raffle tickets are being sold at LaFrance Cleaners (106 Hancock Bridge W, Cape Coral) and BB&T Bank (2510 Santa Barbara Blvd., Cape Coral).
The event is FREE, but space is limited, so come early. The garden gates will open promptly at 8:30 a.m. But please understand, the Hunt is limited to children ten and under, and all children must be accompanied by an adult.
Hot Flashz is a dance team comprised of women ages 45 and over. The members formerly danced for the Florida Flames Basketball team. When the team disbanded the group's devotion to dancing was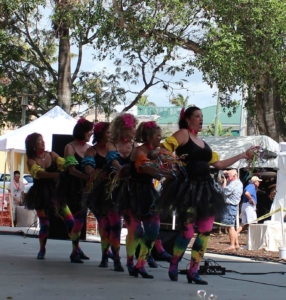 so strong that several members joined together to form the HOT FLASHZ! Among the charities they support are Camp Boggy Creek at Eustis (a year-round camp facility for children with various chronic and serious life-threatening illnesses that was founded by the late Paul Newman and General H. Norman Schwarzkopf) and Warrior Foundation in Tampa (an organization that provides full scholarship grants, as well as educational and family counseling, to the children of special operations personnel who die in operational or training missions).
The troupe's love and passion for dancing is clearly evident in their performances. With energetic and fun dance routines, the HOT FLASHZ deliver a unique and entertaining show. On top of that, they orchestrate one egg-credible Easter Egg Hunt! If you have a child or children 10 and under, this is one you don't want to miss.