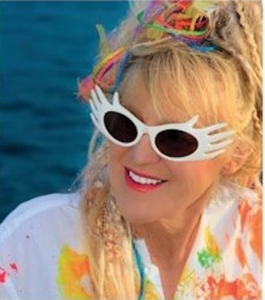 Even before President Trump took office, his administration was planning to eliminate funding for the National Endowment of the Arts and the National Endowment for the Humanities and for privatizing the Corporation for Public Broadcasting. The production of "Julius Caeser" in New York City shows why this is absolutely imperative!
Have you heard about it? It was put on by the Public Theater in Central Park as part of the annual Shakespeare in the Park festival. This is the same theater company that concocted "Hair" (the Vietnam antiwar musical) and "Hamilton" (which celebrates immigrants). In the play, Julius Caesar is stabbed to death by a group of women and minorities, but in the version being performed in Centeral Park, the actor who plays Julius Caesar is made up to look like President Trump and he's assassinated right there on stage.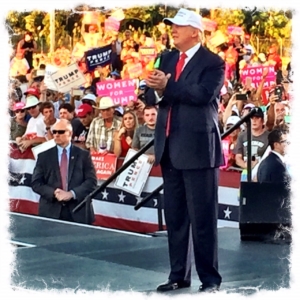 Thankfully, I wasn't there, but Jack Posobiec was and he tweeted, "I saw a Manhattan crowd roar with applause as President Trump was stabbed again and again on stage. Blood-chilling."
It's disgusting, appalling, despicable and reprehensible. And taxpayers shouldn't be footing the bill for stuff like this that purports to be "art."
Or as Donald Trump, Jr. tweeted, "Serious question, when does 'art' become political speech & does that change things?"
No matter how you answer that question, to my way of thinking, taxpayers should not be forced to pay for plays, paintings, and other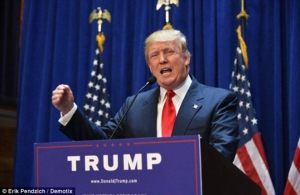 "works of art" under any circumstances, regardless of their attraction or merit. Actors, artists, and academics are no more deserving of subsidies than their counterparts in other fields. The federal government should refrain from funding all of them.
Listen, this is not a new controversy. It's been going on for so, so long. Back in the 1980s, the NEA was funding exhibitions of obscene photographs by Robert Mapplethorpe and Andres Serrano. The latter photographer is the one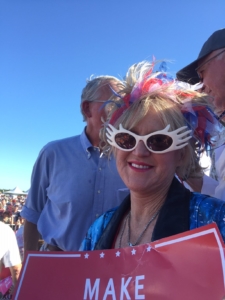 responsible for the picture of a crucifix submerged in a glass containing the photographer's urine. Sharon@SweetFreedom29 reports that the Houston Museum of Art has hung this disgusting picture alongside a portrait of President Trump.
Revolting.
It's time to stop this madness. You and I shouldn't be made to pay for artistic expressions that disrespect our President and fly in the face of American values. If you don't want your tax dollars being used for things like this, let your state senators and representatives know that you want to defund the NEA, defund the NEH and National Public Radio now. Here's the number for the Congressional switchboard: 202-224-3121. They'll route your call to your senator or Congressional Representative.
[Note: my disapproval of the play and Public Theater is so strong that I have deliberately refrained from including any images of either in this post.]