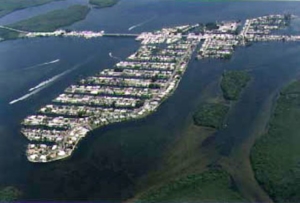 If you know me, then you know that I am absolutely, positively, unhesitatingly in love with Matlacha Island. My husband, Mike, and I discovered it quite by accident. We had transplanted from Texas to Naples and thought we'd spend the day exploring Boca Grande. We drove out to Bokeelia thinking there'd be ferry to Gasparilla Island. There wasn't, and we spent the day exploring Pine Island and Matlacha. And we've moved here a short time later.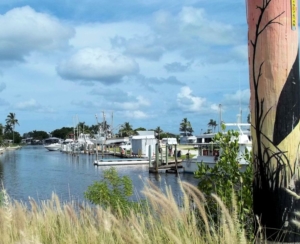 Matlacha Island has that effect on people. In case you missed it during the holiday rush, Southern Living came to Matlacha Island last December and published a really nice article about the island and all there is to do out here. Here's the link, so be sure to check it out.
We've come a really long way since the island was first settled following the Great Depression, but through all the twists and turns, we've managed to maintain the rugged individualism of our early pioneers.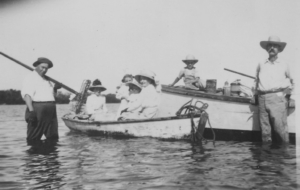 Our first settlers were George and Gay Kuhns. They arrived toward the end of 1929. Oh, it's true that there was another family living on the island when the Kuhns arrived. That was Eddie Young, his wife, Nellie, and their youngsters, but he had been hired by Lee County to work as the bridge tender, so that was a little bit different.
The Kuhns were from Buffalo, New York and lost everything in the days following the Great Depression. They quickly realized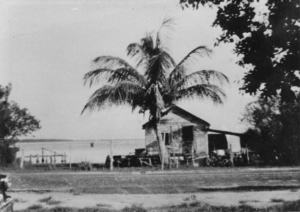 they couldn't survive the winter living in their car, so they headed south and landed on The Fill, which is what people called the island back then (because it was created from fill dredged up from Matlacha Pass in order to create the roads that led to and from the original bridge that connected Cape Coral to Pine Island to the west.
The Fill had what just what the homeless Kuhns needed: temperate weather and bountiful fish and oysters to eat.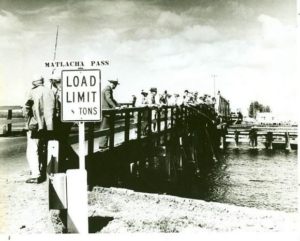 "We carved ourselves a place to live out of the mangrove swamp, pitched a tent, and started to work," Gay explained more than 50 years later. They didn't know how to fish, but quickly learned.
At first, the Kuhns and Youngs were the only ones on the island. But after The Crash, people began to appear out of nowhere. They set up on the side of the road. One had a tent, but most lived in their cars, although there was one family who made their home in the body of a bread truck. "And we all thought they were rich," said Gay Kuhns.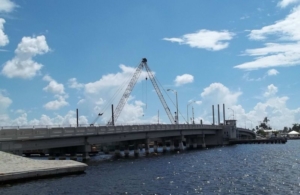 Like a scene from Survivor, people began building huts with thatched roofs and rickety wood shacks.
And it's that spirit that permeates the people who live and work on Matlacha Island today. We appreciate the resources and natural beauty God has given us. And as the Southern Living article notes, we are friendly, laid-back and ready to share our good fortune with family, friends and our island visitors.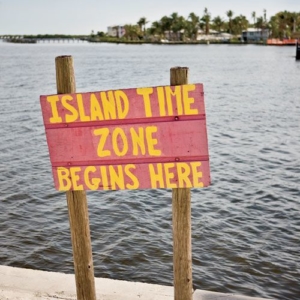 So make plans to come out and see us. But remember, set your phones and watches to "island time" when you cross the bridge into Matlacha Island.