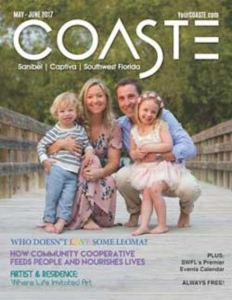 Several weeks ago, John Sprecher of Coaste Magazine paid me a visit at Lovegrove Gallery & Gardens. He wrote an article titled "Who Doesn't Love Some Leoma," and you can find it in the May/June edition.
"Leoma Lovegrove is unequivocally a star among Southwest Florida artists, a personality as big and flashy and colorful and delightfully entertaining as her many works," writes John. "From her studio in Matlacha that often welcomes 500 visitors each day, to museums and galleries in Florida and around the world, to every department in 125-plus Bealls stores across the Southeast, Lovegrove's art is easy to spot and smile at, as is her trademarked and legendary eyewear. But her story is in many ways no different than many others who set out to be artists, and her sensation today was certainly not overnight."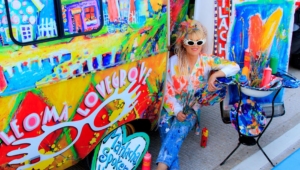 The article then goes on to encapsulate my 25-plus year journey to the art you see today. It's a wonderfully written quick read, and I commend it to you. Here's the digital link: https://online.flippingbook.com/view/678458/. I hope you enjoy it as much as I did.
(In case you aren't familiar with Coaste, it's a digital magazine founded by Sanibel Island residents and communications professionals experienced in the arts and sciences of digital publishing, branding, marketing, advertising, social media, sales and high-interest content.)