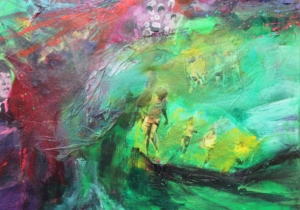 We all need vacation time. And for Throwback Thursday, I'm going back to February of 1963 when The Beatles vacationed in Miami Beach. It was an impromptu affair. The band was supposed to return to England immediately after appearing for the second time on The Ed Sullivan Show. But Brian Epstein decided to let the boys have additional time to enjoy sunny south Florida.
Sgt. Buddy Dresner arranged for the use of a private home on Star Island,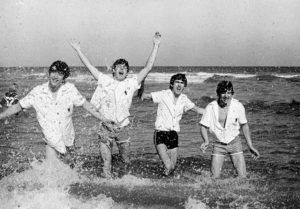 and John, Paul, George and Ringo were able to run on the beach and frolic in the waves. They also went water skiing for the first time.
The following day was when the band clowned around with Muhammad Ali, who was in training for his heavyweight championship fight with Sonny Liston. The Fab Four spent time during the rest of the week shopping, speedboating, swimming and snorkeling. A local car dealership loaned each Beatle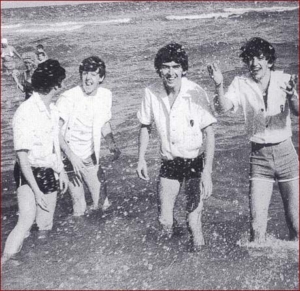 his own MG to drive around. (Bet those cars sold pretty quickly.) And Ringo got to try his hand at piloting a speedboat. Unfortunatley, he promptly ran it into the dock.
It was a great time, with The Beatles discovering what so many northerners already knew. If you need to kick back and reconnect with nature, there's no place better than right here in sunny Florida …. Although I prefer Southwest Florida to South Beach!
If you are interested in a Beatles original or print, call the gallery at 239-938-5655.