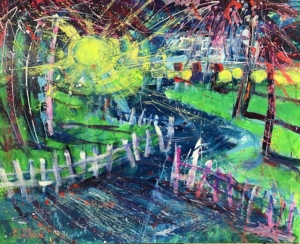 Canterbury School is hosting its 2017 Paint the Town extravaganza on Saturday, April 1. Presented by FineMark National Bank & Trust, the event features dinner, dancing, a philanthropy spotlight presentation, and both a live and silent auction. Music is being provided by Alter Ego.
I did a painting for Canterbury last November that will be included in the auction. It's titled Arts Crawl (pictured right), a mixed media painting on Lucite panel that measures 34 by 36 inches.
The event begins at 6:00 p.m. and takes place in the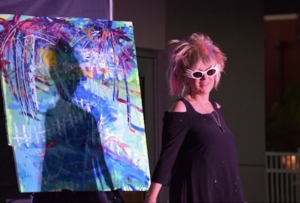 Murphy Sports Center at 8141 College Parkway, Fort Myers, FL 33919. Tickets are available at www.canterburyfortmyers.org/extravaganza.
For nearly five decades, Canterbury School has demonstrated an unwavering commitment to academic excellence, preparing students to excel in the world. From its first faculty member in 1964, Canterbury's outstanding faculty has nurtured the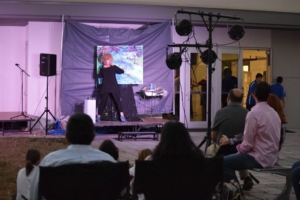 individual potential in each student. They challenge, support and recognize the individual learning journey of a diverse student body. Today's mission of academic excellence, leadership, character and service are evident by the contributions of over 1000 Canterbury alumni all over the world.
Canterbury's history is rich in leadership and vision. And that's one of the reasons I support their efforts.