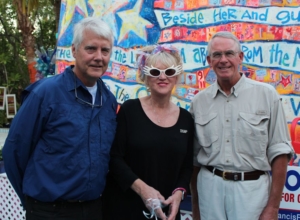 I will be one of three judges participating at the invitation of Congressman Francis J. Rooney in this year's art competition for high school students in Florida's 19th Congressional District. If you are a high school student – or know someone who is – I can't urge you strongly enough to enter the contest.
The competition is actually part of a national competition known as the Artistic Discovery Contest. Sponsored each Spring by members of the United States House of Representatives, it affords 9th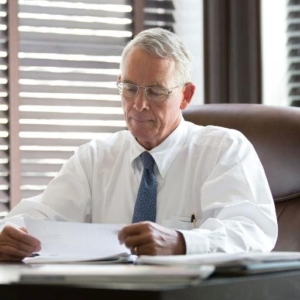 through 12th graders the unique opportunity to share their artistic talent and vision with both their local communities and the nation at large.
Congressman Rooney is proud to come from a Congressional District where the arts flourish and creativity abounds. He is also mindful of the contributions that the Lee County Alliance for the Arts, the Centers for the Arts Bonita Springs, the Naples Art Association and even outdoor art fairs and festivals such as the Estero Fine Art Show make toward the development of young artists through the classes, workshops and art shows they offer.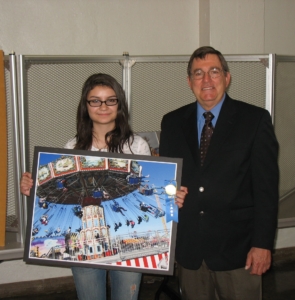 The Congressman is eager to showcase the talent of our local youth. That's why he's encouraging 9th through 12th grade students living in Florida's 19th Congressional District to enter the contest. It's as easy as delivering a framed piece of their art to Mr. Rooney's office in either Cape Coral or Naples by 5:00 p.m. on Monday, April 10, 2017. There is no fee to enter the contest.
Artworks entered in the contest may be up to 26" x 26" x 4", measured from the outside of the frame. The art work may be in the form of:
Paintings – including oil, acrylics, and watercolor
Drawings – including pastels, colored pencil, pencil, charcoal, ink, and markers
Collage
Prints – including lithographs, silkscreen, and block prints
Mixed Media
Computer Generated Art
Photography
All entries must be original in concept, design and execution. Entries must also be accompanied by two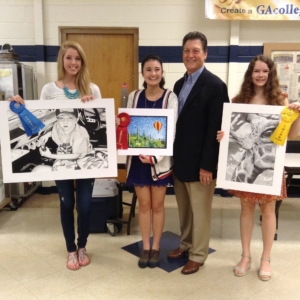 copies of a from entrants can obtain at https://francisrooney.house.gov/constituent-services/arts-competition.htm.
Each student's work will be hung for display and judging in Room J-117/118 in the Rush Library on the Lee campus of Florida SouthWestern State College, 8099 College Parkway, Fort Myers, FL 33919. All entrants will receive a certificate of achievement. The second and third place artwork will be displayed in Congressman Rooney's district offices. The winning artwork will be displayed for one year at the U.S. Capitol along with award-winning artwork from across the nation.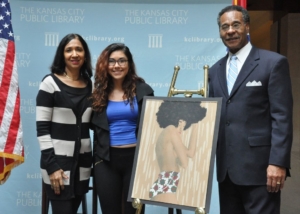 Southwest Airlines will present the first-place winner and one family member with two roundtrip airline tickets to Washington, D.D. to attend the National Exhibit and Reception.
The Congressional Art Competition began in 1982 to provide an opportunity for members of Congress to encourage and recognize the artistic talents of their young constituents. Since then, over 650,000 high school students have been involved with the nationwide competition.
Please telephone 239-599-6033 for more information.