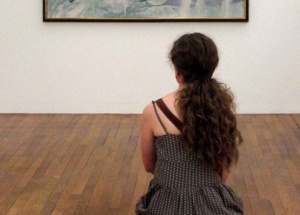 Slow Art Day is a annual worldwide event that aims to transform the art-viewing experience. One day each year, people all over the world visit local museums and art galleries to look at between one and five works of art for 5-10 minutes each. After studying the art on their own at a slow, leisurely, deliberate pace, participants meet at a local restaurant to share lunch and discuss their experience. Many have found it to be a life-changing event.
This will be the fifth consecutive year that I will be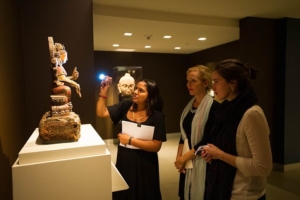 participating in Slow Art Day. It's been a fabulous event each of the past four years, and our little art community on Matlacha Island has been delighted to be part of such a worthwhile global event. We've had visitors waiting at the door each year and the hundreds that visited the gallery that day also took part in looking at art slowly. Lunch is always a delight and we all made new friends as we discussed the art. It really unites art lovers that normally would not have connected.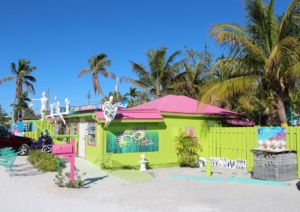 The date of the next Slow Art Day is April 8, 2017 and viewing will take place (where else?) at Lovegrove Gallery and Gardens beginning at 11:00 a.m. The last four years, we've been the only place in all of Southwest Florida that's participated in Slow Art Day! Lunch will be in the gardens catered by Bubbas Roadside Grille ($15.00 per person).
I am happy to announce that Bob Phillips, Rick Webber, Kirsten Troyer, Emma Troyer and Wanda Extrom will be participating with me in this fabulous event.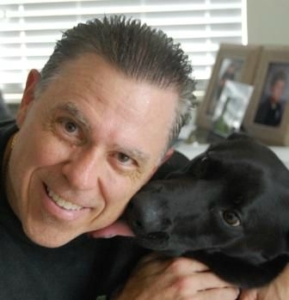 Rick Webber is a photographer, the author of Pink Lips and Fingertips, and a contributor to three Chicken Soup for Soul books. He is also a two-time APSE award winner and recipient of the Casey Medal for Meritorious Journalism. Rick loves journalism because every assignment contains an element of mystery that he wants to unravel. He cherishes the opportunity to tell somebody's story. He wants to know how they felt and why they felt that way, and he wants to convey that to the reader. He has been fortunate to do that in over 10,000 magazine and newspaper articles.
"Photography has been a passion of mine since I was very young," says Kirsten Troyer. "I enjoy framing the beauty of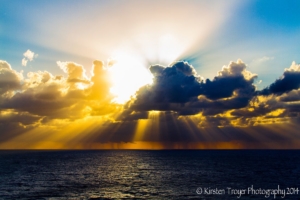 nature and capturing those treasured moments that slip by so quickly. I decided to start my business after staying home to raise my three children and being an advocate for my son with Autism. I specialize in Children and Family, Event/Party, Sports, Engagements, Maternity and Senior Portraits. I also have a passion for children with Special Needs and providing those families with comfortable and stress free opportunities to get their Family Portraits as well."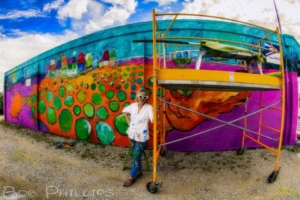 Bob Phillips is also a photographer. "I don't always shoot film, but when I do… I prefer Dos Chromas. Keep shooting, my friends." As you know. I am a painter. But in addition to painting, I am a wife, celebrity, local historian, patriotic, colorful, energetic, business savvy, kooky, vibrant, a playwright, a marketing genius, Midwest transplant, animal lover, fisherwoman, devoted friend, art educator, illustrator and, did I mention, humble? I paint every day for the good of painting, one brush stroke at a time.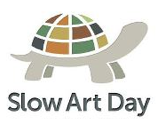 I hope you will join us in April for Slow Art Day. Space is limited, so reserve your spot now. Get your tickets here.
Lovegrove Gallery & Gardens is located at 4637 Pine Island Road NW, Matlacha, FL 33993.