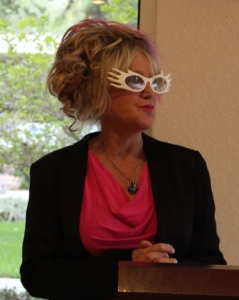 When Mercedes Price (Vino's Picasso), Christie Marcoplos (Blue Mangrove Gallery) and I selected the winners of the District 19 Congressional Artistic Discovery Contest, all we had to go on were the artworks submitted by our talented high school entrants. We chose Emma Troyer as the winner. She was interviewed at the awards ceremony by Southwest Florida art journalist Tom Hall. He provides a more personal look at Emma and her mixed media work, which she calls My Florida. Here's what he wrote:
"The winners of the District 19 Congressional Artistic Discovery Contest were announced on Wednesday at a reception held in Room J-117/118 in the Rush Library on the Lee campus of Florida SouthWestern State College. Emma Troyer took top honors for her mixed media piece My Florida.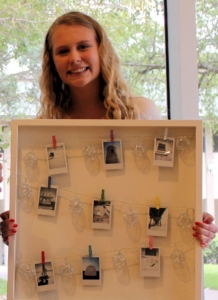 "Emma took a vintage Polaroid camera and took a series of shots of locations in Jacksonville Beach and St. Augustine, which she then framed and strung together with tiny globe lights. As you go from frame to frame, a storyline or narrative emerges that is different depending upon the experiences and memories you, the viewer, bring to the installation.
"Each of the images inside of the frames demonstrates that Emma has a real feel for composition and subject matter. Unlike today's digital cameras, Polaroids are unforgiving. What you see is what you get. There's no Photoshop to adjust the lighting or crop the image.
"For as good as Emma is as a neophyte photographer, she gets even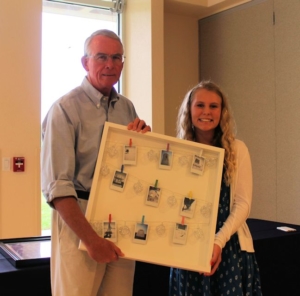 bigger props for the imaginative way she presents the photographs. She could have just mounted the photos on a framed piece of Lucite, but she instead affixed them to a strand of globe lights to underscore that except for people with hyperthymesia (who, like Marilu Henner and Jill Price, can remember almost every day of their lives in near perfect detail), our memories are a string of high and low lights. Thus, Emma created the perfect metaphor for the way memory works in most of our lives.
"'It's absolutely insane,' said Emma, when asked what she thought about the prospect of having her artwork displayed in the Capitol Tunnel along with work by winners from around the country.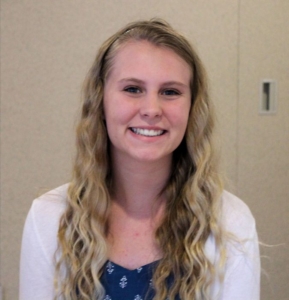 "Southwest Airlines is providing Emma with two round-trip tickets to Washington, D.C. so that she and her mother, Kirsten, can attend the reception for the opening of the national exhibit.
"'This type of creativity should be recognized and applauded whenever and wherever it appears,' said judge Leoma Lovegrove following the awards ceremony and FSW reception. 'What's truly remarkable here is that this is Emma Troyer's very first art show. But it won't be her last.'
"One competition Emma plans to enter is next year's Camera USA national photo contest and exhibition sponsored by the Naples Art Association.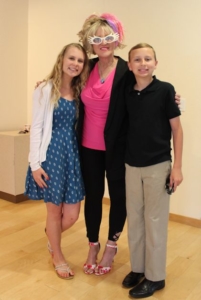 She's already arranged for her mother to take her to this year's show, which goes on display at The von Liebig Art Center June 19-August 6. The top image receives a $5,000 cash prize!
"In addition to Lovegrove, the judging panel consisted of Vino's Picasso owner Mercedes Price and Marco Island's Blue Mangrove Gallery owner Christie Marcoplos. The trio judged the contest at the invitation of U.S. Representative Francis J. Rooney. The judges evaluated each entry on the basis of content (creativity & originality), quality (the technical execution of the work) and overall impression.
"The District 19 Congressional art contest is part of the national Artistic Discovery Contest that the United States House of Representatives holds e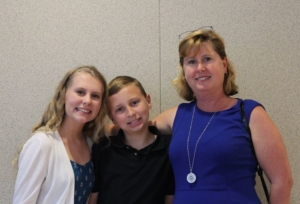 ach Spring. The Congressional Art Competition began in 1982 to provide an opportunity for members of Congress to encourage and recognize the artistic talents of their young constituents. Since then, over 650,000 high school students have been involved with the nationwide competition."