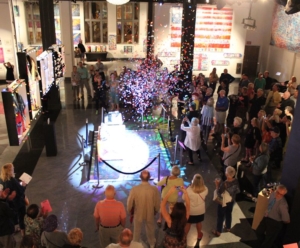 I started the day with this wonderful review from someone who attended last night's opening of my retrospective at the Sidney & Berne Davis Art Center:
"I just wanted to reiterate the fact that tonight was the best 'show' I have been to at the Davis Center and Carol and I have been members for a long time. Your remarks were well placed, and the confetti was great! But best of all was your eclectic artwork, I love it, especially the Patriotic and Christian pieces! Thank you so much for all your works and kindness; you are a Great American! I hope you can attend this year's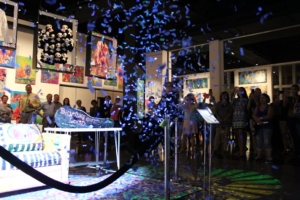 Pride and Patriotism Event in November. God Bless and Peace." Dick (USAF 1964-67).
Palettes: Past Present and Pursuits is on view now through January 24. Museum hours are 9:00 a.m. through 5:00 p.m. Monday through Friday. Admission is free. The Sidney & Berne Davis Art Center is located at 2301 First Street in the historic downtown Fort Myers River District.