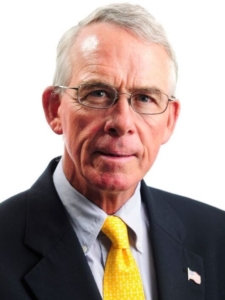 Mercedes Price (from Vino's Picasso), Christie Marcoplos (from Marco Island's Blue Mangrove Gallery) and I will be judging the high school art competition that Rep. Francis J. Rooney is holding in the 19th Congressional District tomorrow. It's part of the national Artistic Discovery Contest that the United States House of Representatives holds each Spring, and the winning artwork will be displayed for an entire year in the U.S. Capitol! On top of that, Southwest Airlines is giving the winning artist two round-trip tickets to Washington, D.C. so that he or she and a chaperone can attend the reception for the opening of the national exhibit.
The second and third place recipients will have their works displayed in Congressman Rooney's district offices.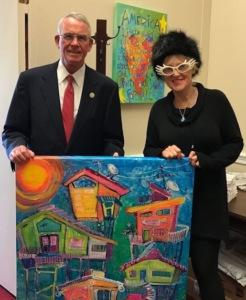 While there was no theme for the entries this year, Mercedes, Christie and I will be evaluating each work on the basis of the following criteria:
Content- creativity & originality
Quality- the technical execution of the artwork
Overall impression of the art
I hope you'll take the time to attend tomorrow's awards ceremony and reception. It takes place in Room J-117/118 in the Rush Library Building on the Lee campus of Florida SouthWestern State College tomorrow, April 12.
Here's the itinerary for the event: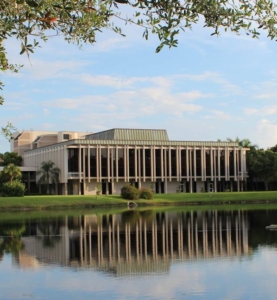 1:50 – 2:00 Arrival of Judges
2:00 – 2:15 Meet and Greet attendees and view artwork
2:30 – 2:45 Judges deliberate
2:45 – 3:00 Congressman Rooney present judges and award
3:00 – 3:30 Mingle with attendees and pictures with winners
3:30 Leave event
You can park in Lot 8.
Congressman Rooney is proud to come from a Congressional District where the arts flourish and creativity abounds. He is also mindful of the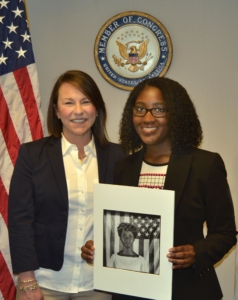 contributions that the Lee County Alliance for the Arts, the Centers for the Arts Bonita Springs, the Naples Art Association and even outdoor art fairs and festivals such as the Estero Fine Art Show make toward the development of young artists through the classes, workshops and art shows they offer. He is eager to show off our local high school talent and recognizes the importance of supporting our youth and fostering their involvement in arts and culture.
The Congressional Art Competition began in 1982 to provide an opportunity for members of Congress to encourage and recognize the artistic talents of their young constituents. Since then, over 650,000 high school students have been involved with the nationwide competition.
Please telephone 239-599-6033 for more information.