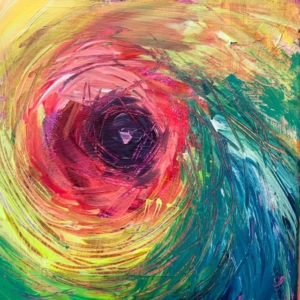 As Hurricane Irma ploughed through the Caribbean and raked the northern coast of Cuba, local weather forecasters and Emergency Management officials warned that even if the storm raced up the eastern seaboard, we could see catastrophic storm surge here in Southwest Florida. Then the storm track shifted west, and then further and then west some more and we suddenly found ourselves in the path of the eye with storm surge of 10 to 15 feet predicted on the back end of the storm.
On Fox 4, meteorologist Dani Beckstrom nearly broke down as she realized just how bad it could be. "It really breaks my heart, but we are really looking at Sanibel [island] being c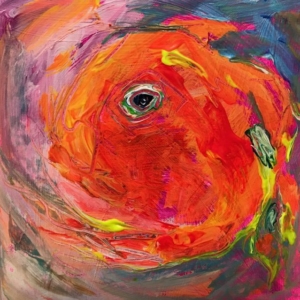 ompletely under water," Beckstrom said as she pointed to the doppler image on the green screen behind her. "It's going to push that wall of water over the entire island."
It's happened before.
Back in 1921, the Tampa Bay Hurricane covered Sanibel Island with salt water. At the time, the island was the center of Florida's fresh vegetable industry, which it had dominated for the past 40 years. Sanibel's vegetable growers never regained their prominence as the state's leading vegetable producer.
M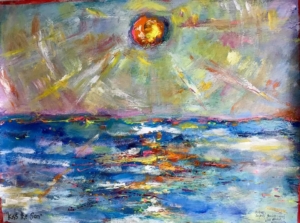 atlacha did not exist in 1921. Our island was formed from the fill that workers dredged up from Matlacha Pass in 1926 as they installed an old wooden swing bridge that Lee County purchased from the town of Alva up the Caloosahatchee River. The workers were almost done installing the bride and the approaches when a hurricane arrived in September 0f 1926 (after killing 373 people and leaving 50,000 homeless in Miami and the Everglades). That storm washed over Punta Rassa, Matlacha and large portions of Sanibel, Pine Island and most of Fort Myers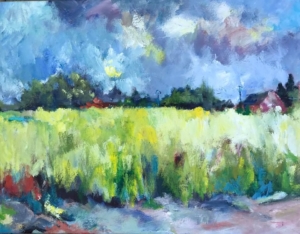 Beach.
Back on Fox 4, Dani Beckstrom predicted that 10 feet of storm surge would fill the first floor of almost every home on Sanibel, then went on to say that Matlacha Island was looking at 10 feet of surge as well.
"That just breaks my heart," she lamented.
But it was impact on Cape Coral that really took the weather forecaster aback.
"We're going to see storm surge as far north as Pine Island Rd.," she gasped. "This is unbelievable," Beckstrom gasped. "As I'm saying this I'm realizing what it means. Think about how many homes are south of Veterans Parkway. So, so many."
By the time Irma made landfall in the Florida Keys, weather forecasters,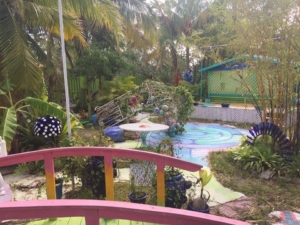 both locally and on The Weather Channel, had upped their predictions to 15 feet of storm surge for Sanibel, Pine Island and Matlacha Island.
We are grateful that we were spared the storm surge that we thought was coming with Irma and that our family is safe. It's interesting what we take with us when we're not sure what will be here when we return. Many of you have asked what art I took with me when we evacuated last week as the eye was approaching Southwest Florida. I only took two. One (3rd p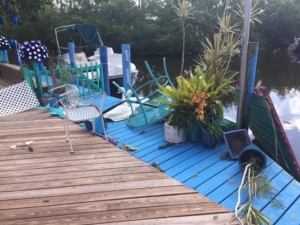 hoto) holds a special place in my heart because I painted it for my husband, Mike Silberg. The other (4th photo) is a landscape I painted in Auvers France in middle of Vincent Van Gogh's wheat field.
We were fortunate. We have power and water at the house, although not yet at the gallery, and the wind damage in our botanical gardens was minor. But many in Lee and Collier were not as lucky, and we are keeping them in our prayers.
Stay safe and be good to each other.
There are plenty of sunny days ahead.