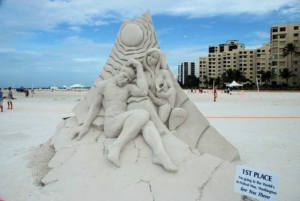 The 31st Annual American Sandsculpting Championship and Beach Festival is drawing to a close. It is worth taking the time out of shopping to go see it.
Including amateurs, 27 total sculptors who have over 400 competition medals and many world championships among them took part in the event. There were 17 solo sculptors, 4 teams in the Double Masters, and 10 Amateurs. And get this, they use more than 2,000 tons of sand in their designs.
S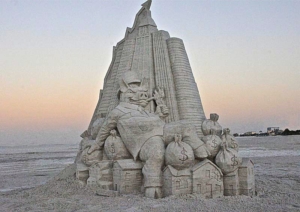 ome of the awards were announced last Sunday, the 19th. The rest will be announced on Sunday the 26th. There are more than 40 works of art on display throughout the event.
With many in Southwest Florida still struggling to recover from Hurricane Irma, this year's edition of the sand sculpting championship is especially important. It's been a tough three months since Irma swept through Southwest Florida and the championship lets everyone know that we are still open for business and that our beaches, hotels, restaurants and bars are up and running.