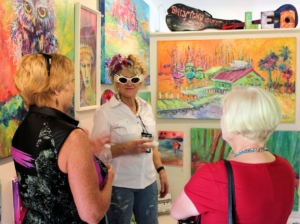 Just a reminder that we'll be celebrating Indie Author Day at Lovegrove Gallery & Gardens again this October. It's an annual event that showcases local authors who have self or independently published their books.
Most of the other venues hosting Indie Author Day are libraries, but why shouldn't an art gallery sponsor an event that showcases the incredible talent that we have right here in Fort Myers and on Matlacha/Pine Islands? The authors and patrons who took part in Indie Author Day last year had an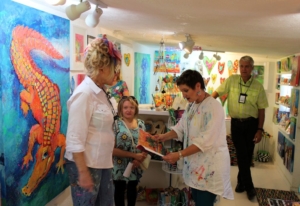 incredible time. Since we were the only host in all of Southwest Florida, some people travelled from as far as Tampa and Fort Lauderdale to take part in our event.
This year's Indie Author Day at Lovegrove Gallery & Gardens will be a wonderful opportunity for you to meet local writers, hear about their inspirations, and get an unparalleled glimpse into the indie publishing business, from pitch to publication. We're still putting together the stable of authors who will be on hand to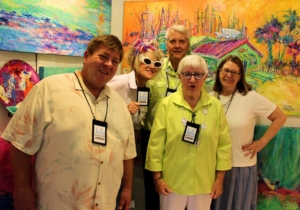 talk about their books and discuss the ins and outs of publication. But we anticipate that last year's participants, Carol Ervin, John D. Mills, Michael J. Silberg, Fran Thomas and Tom Hall will be joined by Betty Freberg, Jenn Smith, Scott Smith, Robin Tuthill and Rick Weber for this year's event. Several illustrators, including me, are also taking part in Indie Author Day this year.
Indie Author Day takes place between 11:00 a.m. and 2:00 p.m. on Saturday, October 14, 2017 at Lovegrove Gallery & Gardens. So save the date … and if you are an indie author and want to join in the fun, please let us know!