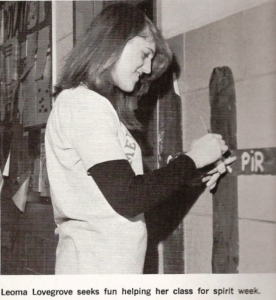 Some people are surprised when they learn that in addition to being a successful visual artist, I am also a fashion designer of some repute. Sure, I provide art and images to Bealls for my casual wear, beach attire and other products they sell under my brand. But a year ago, RSW Magazine named me as one of Southwest Florida's three hottest apparel designers, and my fashions have graced the runways at the Sidney & Berne Davis Art Center during Art Walks the Runway, and other venues as well.
One group that wouldn't be surprised by success in fashion design are my high school classmates. In the Class of 1971 Yearbook, they wrote, "We could never forget Leoma Lovegrove's outfits."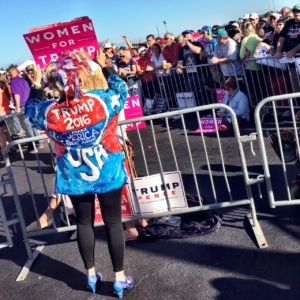 I guess they had a premonition that one day I'd create art wear and art apparel.
I posted yesterday and the day before that Merrillville High is honoring me by naming their second floor art facilities the "Leoma Lovegrove Art Loft" and holding a "Leoma Lovegrove Day" on October 20. So as you can imagine, I'm going to make an outfit especially for the occasion. I do this pretty regularly. For example, I painted an outfit for my retrospective in the Davis Art Center this past January, and another for President Trump's inauguration later that month.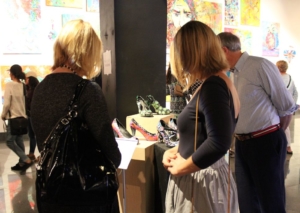 In fact, if you came to the retrospective, you saw some of the outfits I'd painted over the years, including my renowned painted high heel shoes. But not all of my outfits remain intact. I cut some of them up and incorporate the pieces into mixed media paintings and collages. Examples of these were exhibited at my retrospective, as well.
So this is my contribution for Throwback Thursday.
What's yours?