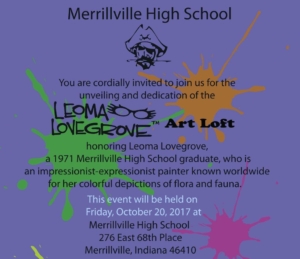 The highlight of Leoma Lovegrove Day at Merrillville High School will be the dedication of the school's second floor art facilities as the "Leoma Lovegrove Art Loft." Yes, the school is naming the art loft for moi! It's part of their effort to place a new emphasis on their performing and fine arts programs, and I'm proud to be the name at the helm.
It wasn't long ago that the school's enrollment in the school's performing and fine arts programs were at an all-time low. Apparently, there were teachers, administrators and school board officials who even considered doing away with the choir, band, orchestra, drama and visual arts departments.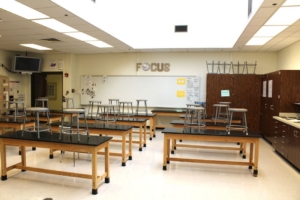 But, thank goodness, there were others who were aware of how art and music positively impact student achievement in math and science. And so the programs weren't only retained, they were improved. And today, my high school's performing and fine arts programs are stronger than ever.
As far as visual art is concerned, Merrillville High provides instruction in ceramics, photography, painting, visual communications and advanced art. Some students take every art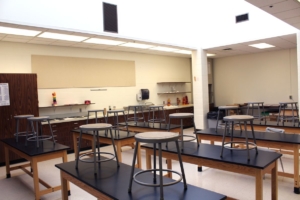 class they can, creating artworks for the school, themselves and the community at large. Merrillville High even has an art club that works on projects throughout the academic year and during the summer. The arts are alive and well at Merrillville High.
"Student artwork is entered into a variety of contests and art shows in the Northwest Indiana area, and last year was the launch of the senior art show," wrote Merrillville Times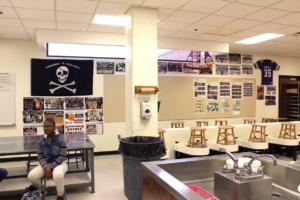 correspondent Eve Adams for a story she published in October of 2015 [You can read the entire article here.]
"The students realize pretty fast that they are going to make mistakes and this is how they learn about all of the different techniques and media," the Director of the Fine Arts Department, Sarah Kennedy, told Adams in an interview for her story. "It drives them crazy that I do not give them all the answers and that they have to figure things out for themselves. Just getting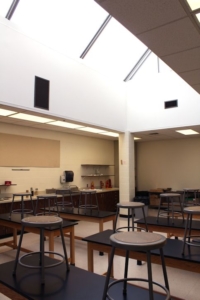 some of them to not worry about messing up is the biggest challenge. Once they get over that, they begin to experiment—and that is when the masterpieces are made."
And that will be the thrust of the motivational talk I'll be giving to the student body during a general assembly on Leoma Lovegrove Day. I plan to provide pointers on how they too can train themselves to think outside the box and make their lives a work of art each and every day.
At Merrillville, the art department and club are located upstairs in a workspace called the Art Loft. After my motivational talk, there will be a dedication ceremony that includes the unveiling of a plaque that bears my name. I can't tell you how thrilled I am that my life and work will be used to inspire new generations of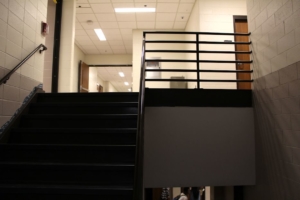 visual artists right there in my old stomping grounds.
I have more surprises in store for everyone on Leoma Lovegrove Day. Check back to hear more in the coming days.