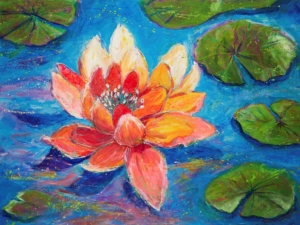 If you follow this blog or know anything about me, then you know that I travel to France each spring to recharge my artistic batteries. I especially needed the trip this year as I have been painting nonstop both for Bealls and all the folks who frequent my gallery on beautiful Matlacha Island.
For me, Giverny couldn't be more perfect. Because it is a mile-long spot chock full of galleries and little restaurants with lots of character, Giverny reminds me of a European Matlacha. And, of course, Giverny is filled to the brim with art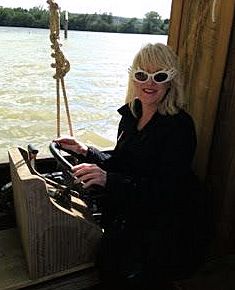 history. That's because Claude Monet moved his family here in 1883, bought a farmhouse, and installed flower-filled gardens that provided him with a continual supply of motifs for his colorful Impressionist paintings.
I've been coming to Giverny for more than a decade. I came to study under and later assist Gale Bennett, who founded ArtStudy Giverny. Gale was a wonderful mentor and art instructor, and I was lucky enough to call him my friend.
Gale would take groups to Giverny to paint in Monet's gardens. After Gale passed, I did likewise, taking upwards of 16 students to France for the time of their lives. We'd stay at a little place by the name of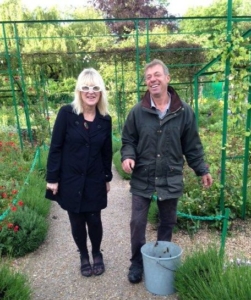 Moulin Des Chennevieres that's within walking distance of Monet's house and gardens. But I'd make sure that my students got the full French experience. When we weren't painting, we'd sample French wines, savor gourmet French cooking, shop French flower markets and visit French castles and other historical landmarks during our numerous road trips.
There's no denying that Monet's gardens provide inspiration like no other place else on Earth. But I like to seek out other spots in and around Giverny at which to paint en plein air. The coast down at Normandy is wonderful. (Monet also went down to Normandy to paint on occasion.) And there's a barnyard at Moulin Des Chennevieres that's fun to visit. There's an ostrich there by the name of Romeo. I've painted him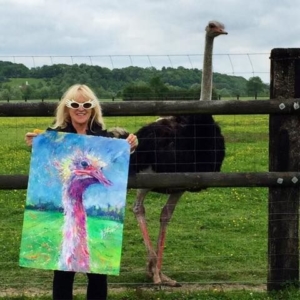 more than once.
The people here couldn't be nicer. They speak English and are eager to share stories about their lives and Giverny. Over the years, Mike and I have made many wonderful friends. Two, Stephanie and Gerard, invited us to our very first French barbecue on the Seine a couple of years ago. They have two girls and it's been fun watching them grow up over the past 17 years. The youngest, Marion, paints with me each year when we return for our annual retreat away from the States.
It's a much different lifestyle than what we Americans are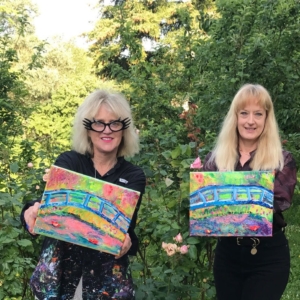 accustomed to leading. That barbecue didn't even start until 9 p.m. I remember enjoying the wine, the river, and the conversation which we did not understand. It didn't matter. We could tell from their faces and inflection that the entire family and their friends were enjoying themselves. Mike and I were just so happy to be a part of it.
I heard a train and looked up and saw the last train of the night headed to Paris. I thought what an adventure to go to Paris, and then I realized we were experiencing even a better adventure with this precious French family.
Mike and I have travelled the world, and have seen nothing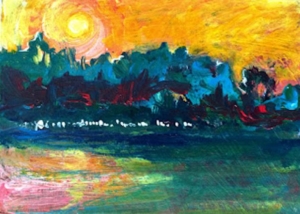 like Giverny. It's one of the chief reasons why we keep coming back year after year. And that's our French connection.