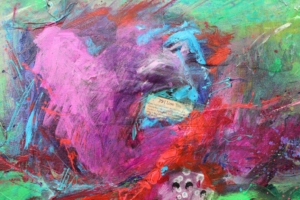 Another of the songs I've factored into my Beatles collection of paintings is P.S. I Love You.
Like most of the other songs to which I've paid tribute in acrylics, P.S. I Love You has an interesting provenance. For a time, most fans believed that Paul based the song on a letter he wrote his girlfriend, Dot Rhone while the band was away in Hamburg, Germany.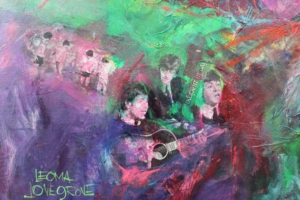 John didn't participate in writing either the lyrics or music for the song. He said that Paul was simply trying to write a song like the Shirelles' Soldier Boy. According to Paul, it was merely "a theme song based on a letter, like the Paperback Writer idea." But in Paul's case, it had the opposite effect from a Dear John letter.
Now check this out: When the group first recorded the song, Pete Best was on drums. But they weren't satisfied with the finished product,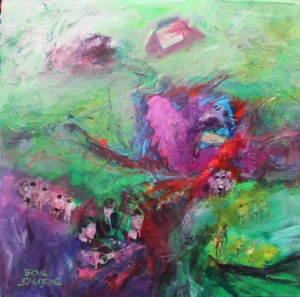 so they re-recorded it in ten takes about three months later. Best wasn't on drums this time. But neither was Ringo! Oh, he's in the recording … on maracas. The record's producer didn't think Ringo was good enough, and brought in a session player by the name of Randy White to replace both Best and Ringo, and that's who's on drums in the song that's on both the single and the album.
Pretty cool, eh?
If you're interested in acquiring one of my original Beatles paintings, or a less expensive print, contact Lovegrove Gallery & Gardens. The number is 239-938-5655.