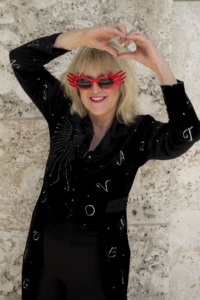 Every year, the Lee County Commission accepts nominations for the Paulette Burton Citizen of the Year Award. The award recognizes a Lee County citizen who has provided outstanding civic contributions to Lee County Government and serves as a tribute to past and present civic activists who have devoted much of their time and energy to citizen involvement with Lee County Government.
After nominations for 2016 closed, the Board of County Commissioners appointed a Selection Advisory Committee to narrow the nominations to a list of finalists. They chose John Bunch, Alan Mandel, and Cynthia Shafer to serve on this year's Selection Advisory Committee. I was one of the ten award finalists!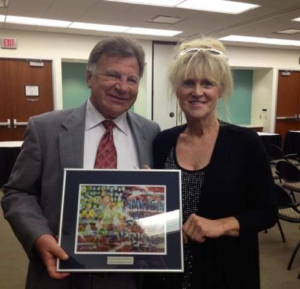 It's very gratifying to be a finalist for an award like this because I have worked so tirelessly over more than 15 years to promote Lee County as a tourist destination. In fact, two years ago the Lee County Visitors & Convention Bureau and Greater Fort Myers Chamber of Commerce recognized my efforts in this capacity when they honored me with their prestigious Jujonia Award.
I have not just worked to bring people to Southwest Florida. Recognizing the importance of water quality in the Caloosahatchee River, Gulf of Mexico and waters surrounding Matlacha and Pine Islands to tourism, I have not only worked locally but travelled to Washington D.C. on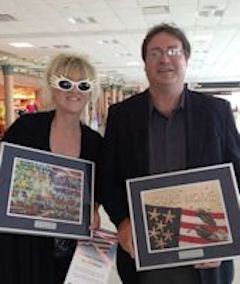 behalf of Lee County residents.
Among my other accomplishments when it comes to promoting Matlacha Island and Southwest Florida, I started the Matlacha Island Chamber of Commerce, created the  mural that serves as the gateway to the island, and draw thousands of Bealls customers to Matlacha to visit her gallery and gardens.
The Paulette Burton Citizen of the Year Award The award was created in 1991 in honor of Mrs. Burton, who died tragically in an automobile accident. A long-time Sanibel resident and government watchdog, Mrs. Burton spent many years serving as a voice of the people to the Lee County Board of County Commissioners as well as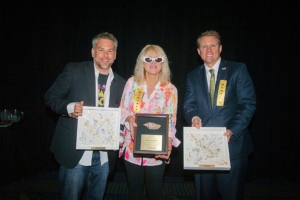 playing an active role in Sanibel politics. She devoted much of her time and energy to working with county staff in trying to improve the quality of life in Lee County.