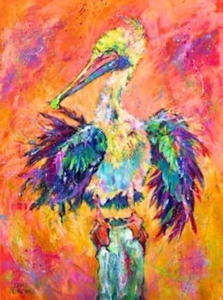 Many people are scared away from purchasing art because the price of an original painting or sculpture can be somewhat to really expensive. That's why I offer people a more affordable option – fine art reproductions on archival canvas.
I actually make my own reproductions in my Matlacha Island studio. Each one is gallery wrapped on an inch and one-half stretcher bar. Because the image wraps around the sides, it's unnecessary to frame the picture. This saves you valuable time and money when it comes to displaying the art in your home. And frankly, gallery wrap is the most popular choice for hanging artwork in most modern and contemporary homes.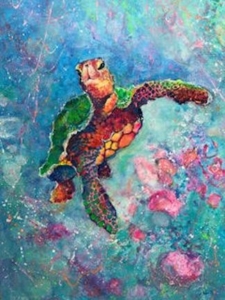 When you purchase a print from Lovegrove Gallery & Gardens, it's already wired and ready to hang. And because the ink and canvas are archival, they'll last for many decades without fear of yellowing or fading.
So give us a call or, better yet, plan a trip to Matlacha Island and visit us in person. The weather is cooler, the humidity is down and there are lots of dining options, including stone crab claws which are now in season.
See you soon!