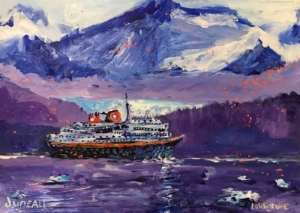 So, if you follow this blog or follow me on Facebook, then you know that Mike and I just got back from Alaska, where we cruised aboard the Disney Wonder. This is my rendering of the 11-deck ship.
What scenery! The Wonder sets sail from Vancouver and travels along the unspoiled Inside Passage to the Hubbard Glacier in Alaska, which is in a place called Disenchantment Bay. The tidewater glacier is a colossal 600 feet long!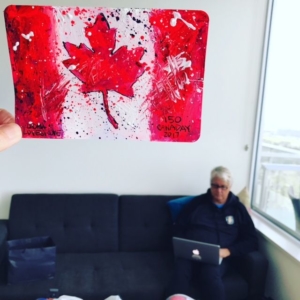 We also stopped in Juneau, which came to fame decades ago during the Alaskan gold rush. With its rugged mountains, sweeping glaciers and temperate rainforests, it's a thrill for anyone who, like me, loves and respects nature.
In a past post I told you that I was lucky enough to catch a King Salmon. That happened while we were in Ketchikan, which is known as the Salmon Capital of the World.
Another of our stops was in Skagway which, like Fort Myers, came into prominence in the 188os. Of course, our claim to fame was the fact that Thomas Edison built his winter home and botanical garden in Fort Myers in 1886. Skagway came into existence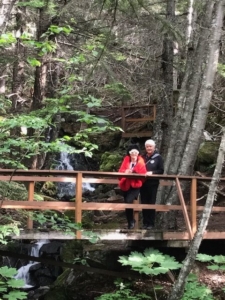 as a result of the Klondike Gold Rush. And like Fort Myers, Skagway has charming buildings that date back to this period of time.
Tracy Arm provides breathtaking views of a pristine, 30-mile-long fjord in the spectacular Tongass National Forest. Besides glaciers, floating icebergs and 7,000 foot tall, snowcapped mountains, the Tongass also has towering waterfalls. In addition to its geological splendors, Tracy Arm is home to all kinds of wildlife including bald eagles, brown bears, goats and whales. A nature lovers' paradise to be sure, the majesty of the area provides ample opportunity for sightseeing and photography. Really, it's a matter of sensory overload.
It's definitely a trip of a lifetime, and one Mike and I will never forget.