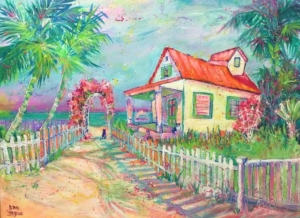 As you now know, the Marietta Museum of Art & Whimsy in Sarasota has acquired four of my paintings for their permanent collection. One of those is a work I call Our House. It depicts a colorful beach house with a porch and white picket fence facing the Gulf of Mexico with two cats in the yard.
For me, the painting operates on multiple planes. I could not love living in Southwest Florida more than I already do, and I encourage people from all over the world to visit any time of the year.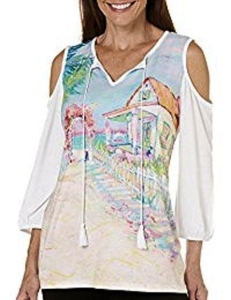 When it comes to the west coast of Florida, people naturally thinks of Sarasota and Naples, but Fort Myers actually has the most youthful and active culture of the three. We have great beach area bars and nightlife along with incredible heritage tourism destinations like the Edison & Ford Winter Estates, the Mound House on Fort Myers Beach and the J. Ding Darling Preserve on Sanibel. Whether you love fishing, boating, kayaking or bicycling, there's so much to see and do – and plenty of beach houses, condos and resort hotels to make your stay something you'll treasure for years to come.
But at the same time, I'm mindful of the fact that I live every single day in a place that others regard as paradise, and for this I am eternally grateful. And that was the gist and message underlying Graham Nash's song of the same name.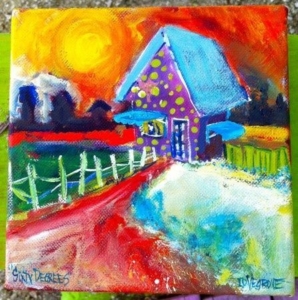 If you don't know the story, Graham Nash met Joni Mitchell at a party that David Crosby threw for him in 1969. The two had met before, reconnected, and he moved in with her in a home she had in Laurel Canyon.
One day, he and Joni went to breakfast at a delicatessen on Ventura Boulevard. As they headed back home, they passed a little antique store. In the window, Joni saw this vase, went inside, fell in love with it, bought it and brought it back to the house.
"It was a kind of a cold gray morning as it sometimes can be in Los Angeles," Graham Nash recounted years later. "I said,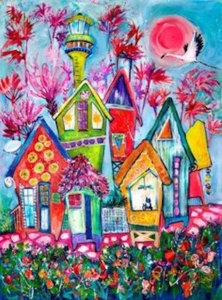 'Why don't I light the fire and you put some flowers in the vase that you just bought?' So she's cutting stems and leaves and arranging flowers in this vase, and I'd lit the fire. Now, my and Joan's life at the time were far from ordinary … and I thought, 'What an ordinary moment.' Here I am lighting the fire for my old lady and she's putting flowers in this vase that she just bought. And I sat down at Joan's piano and an hour later, 'Our House' was written."
Nash says that he has no choice about "this writing thing; I have no idea where it comes from; I don't want to question it too much. But I am so grateful that I can write." He just wants to use his God-given talent to make people's lives better.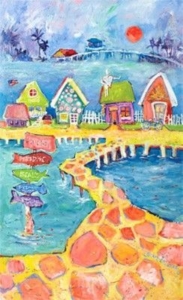 I know exactly what he means. My own talent is God given. And I, too, feel an obligation to use the talent He has gifted me to bring happiness, peace and joy into the lives I'm blessed to touch.
I think that's why Our House connected with Bealls, which has the right to use the images on the signature line of products that bears my name. And that's why the painting connected with Mary Lee, who purchased the original for her museum of art and whimsy.
I hope it connects with you too.