I'm finding myself reciting aloud that rhyme we've all learned as children.
Rain, rain, go away. Come again another day.
After more than 15 inches of rain in just the last three days, I say enough is enough.
I can only imagine what our friends and countrymen and women are going through in Southeast Texas.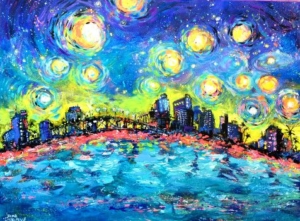 Similar rhymes can be found as far back as ancient Greece, but in the English tradition, the earliest version traces its origins to 1687 and a writer by the name of John Aubrey.
And here's an interesting variation that shows that the British had no love for their ocean-faring rivals in Spain.
Rain, rain go to Spain; fair weather come again.
The rhyme has been made or incorporated to many a song. My favorite was recorded by Bobby Vinton in 1962.