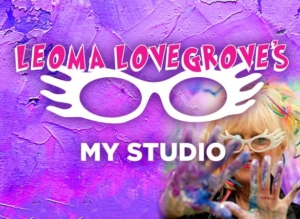 I have a thrilling announcement!
In March of 2016, I performed a one-woman show at the Broadway Palm Dinner Theatre. It was called My Studio and was part of Broadway Palm's Producer's Sunday Brunch Series. During the show, I shared stories of my adventures, which included my many encounters with presidents, movie stars and other celebrities. Paint and feathers flew into the air as I created a painting live for my audience.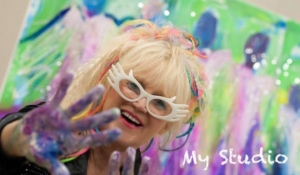 The show was so well received, that Broadway Palm is bringing My Studio back, not for a single encore performance, but for five shows. During the shows, I will not only invite you into my studio, but my life as well – as I share stories and paint live on stage to my favorite music.
You can attend dinner performances of My Studio on
Thursday, January 4, 2018;
Friday, January 5, 2018;
Saturday, January 6, 2018; and
Sunday, January 7, 2018.
There is also a lunch/matinee option on Saturday, January 6.
Dinner starts at 5:30, with the show beginning promptly at 7:30. Lunch on Saturday is served at 11:45 a.m., with the show beginning at 1:15 p.m. The buffet and show costs $45 per person, although you can come for the show only for just $25. Broadway Palm puts out an incredible buffet, which includes salad, a number of delicious entrees and a dessert bar. It's a bargain at just $20 additional dollars.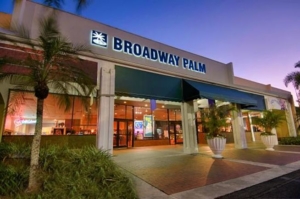 Broadway Palm is now celebrating its 24th season. The theatre entertains over 170,000 guests annually. The facility includes a 450-seat dinner theatre, a 100-seat "black-box" theatre called The Off Broadway Palm Theatre, a 120 seat dining room called Café Cabaret and a 30-seat space just off the main lobby called, The Art Café. The theatre is located in the Royal Palm Square at 1380 Colonial Boulevard, Fort Myers.
So if you've ever wondered what a day in my life is like, or if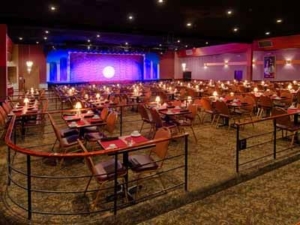 you've always wanted to watch me create a painting live right before your very eyes, then make plans to join me for My Studio. You'll have the time of your life, and there will be lots of surprises to delight your senses and engage your imagination.
For more information or to reserve seats, click here.
I hope to see you there!