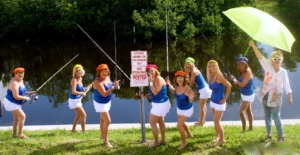 Let me tell you about a terrific group of women that I've been affiliated with for a number of years. They call themselves the Hot Flashz, and they are Lee County's original, premier entertainment troupe of women over the age of 45.
In 2005, they began as performers for the half-time show of the Florida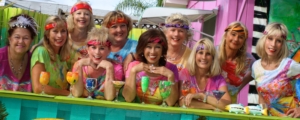 Flame Basketball team. Later on, the Hot Flashz incorporated as a non-profit 501(c)(3) and have been performing for the community ever since.
The Hot Flashz raise money to help raise money for charity. Their primary charities are Camp Boggy Creek and the Special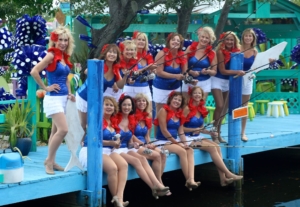 Operations Warrior Foundation.
Camp Boggy Creek at Eustic, Florida. It was founded by the late Paul Newman and General H. Norman Schwarzkopf. It is a year-round camp facility for Florida children with chronic and serious life-threatening illnesses that are frequently characterized by ongoing medical procedures and extended hospital stays. The camp enriches their lives by creating camping experiences that are memorable, exciting,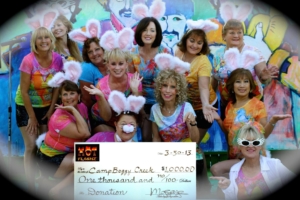 empowering and physically safe – and which enable them to just be kids for one fun-filled week. It costs $2,877 for one week of camp, but thanks to the generosity of donors and groups like the Hot Flashz, there is never any charge to families or children to attend Camp Boggy Creek. To learn more, please visit www.boggycreek.org.
The Special Operations Warrior Foundation is located in Tampa. The organization provides full scholarship grants, as well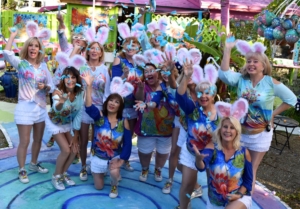 as educational and family counseling to the children of special operations personnel who die in operational or training missions. They also provide immediate financial assistance to severely-wounded special operations personnel and their families.
The Hot Flashz defy their age by performing a highly energetic show. The audience is dazzled by their charm and delivery. Their performances consist of a variety of colorful costume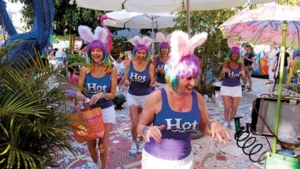 changes and choreographed routines and can be customized for any needs. But know this. The Hot Flashz cast pay for their costumes out of their own pockets. So when you donate to the Hot Flashz or an event they're supporting, you can rest assured that your money is going to the kids and not them.
I know first hand how rigorous the Hot Flashz's routines are. I used to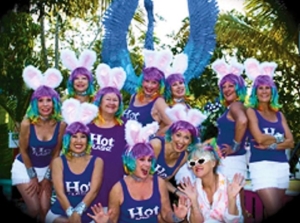 dance with them. Check out this YouTube video. (It show us performing a routine to Michael Jackson's Thriller on the mezzanine floor at The Franklin Shops on First in downtown Fort Myers for Halloween in 2014.)
Of course, since I started collaborating with Bealls, I no longer have the time to practice or perform with the troupe. But I support them, and they help me out, whenever possible. For example, the Hot Flashz dance team and I host the annual children's Easter Egg Hunt on Matlacha Island. This year, the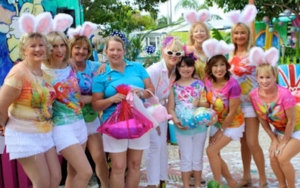 dance team showed up sporting Leoma Lovegrove tops I designed. And I invite them to use Lovegrove Gallery & Gardens for photo shoots whenever they want.
So here's to you, my Hot Flashz friends!