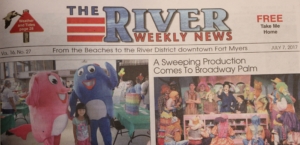 Do you remember me telling you that four of the original paintings from my Florida Floats My Boat series have been purchased by The Marietta Museum of Art & Whimsy in Sarasota? If not, see my post of June 28. Well, I'm tickled to tell you that the story was picked up by the River Weekly News. You'll find it on page 6 of the July 7 edition (Vol. 16, No. 27). The paper is free and can be found a numerous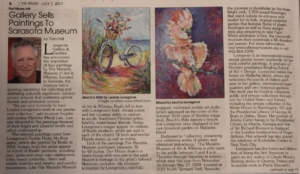 locations throughout downtown Fort Myers, including the public library.
This painting is available for purchase, along with other originals from the series. Prints are available, as well, and may give you a more economical alternative for including a Lovegrove in your personal collection. Just contact the gallery for information and pricing.
Lovegrove Gallery & Gardens is located at 4637 Pine Island Road, Matlacha Island, FL 33993. The phone is 239-938-5655.