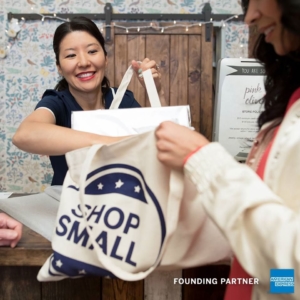 Small Business Saturday takes place November 25. It's kind of a big deal here on the island. That's because Lovegrove Gallery & Gardens is one of the perennial organizers of Shop Small Saturday.
Many Matlacha Island businesses will be taking part in the event again this year, and it all starts at Lovegrove Gallery and Gardens, where we make Small Business Saturday an adventure. When you come in, we'll provide you with maps and the specials offered by participating Matlacha Island businesses. And in addition to hundreds of colorful and wildly expressive originals, we offer scores upon scores of reproductions and limited edition prints that make ideal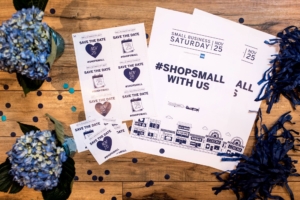 holiday gifts.
This year, we're encouraging shoppers to take lots of selfies of themselves and their friends enjoying Small Business Saturday in Matlacha. Post them on Facebook, Instagram and your other social media accounts. Tag Lovegrove Gallery & Gardens. We'd love to fill our Facebook timeline with dozens of images of you and your friends having fun in the gallery, the gardens and Matlacha Island's other hidden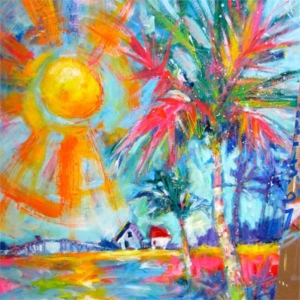 treasures.
Small Business Saturday was launched by American Express as a way to remind local and out-of-town shoppers to support small and local businesses instead of spending all their holiday money in the big box stores on Black Friday or online on Cyber Monday. The first ever Small Business Saturday took place on November 27, 2010.
According to the National Federation of Independent Business, Small Business Saturday generated $16.2 billion in spending in 2015, a 14 percent increase from 2014. Last year was almost as good. In 2016, 112 million shoppers showed t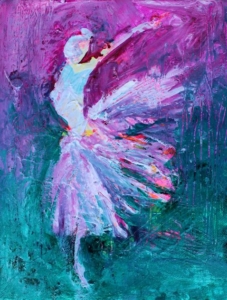 heir love for their favorite spots, spending a reported $15.4 billion.
And did you know that American Express offers bonus reward points for users who shop at participating venues like Lovegrove Gallery & Gardens on Small Business Saturday.
We are open at 9:00 a.m. and stay open until 6:00 p.m. Lovegrove Gallery & Gardens is located at 4637 Pine Island Road on Matlacha Island.
So save the date! For more information, please call us at 239-938-5655 or follow us on Facebook.
#ShopSmallWithUs. #SmallBizSat.