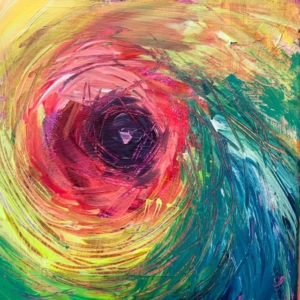 Hey, check out Patricia Borns' story about my Hurricane Irma series on news-press.com. It's titled "Celebrity Matlacha artist creates Hurricane Irma series" and refers to me as "a force of nature; a tropics-inspired painter with a hothouse palette whose work appears in Bealls' clothing lines, presidential libraries and celebrity collections."
What you'll appreciate most is that the article delves into the inspiration behind my Irma series and the philanthropic use I'll make of the paintings.
Patricia Borns also references my mobile paint boxes – rolling Idea carts loaded with acrylics, sponges, brushes, sketchbooks a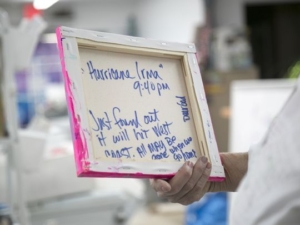 nd more – all the things I love to have with me so that I can go anywhere and paint anything at a moment's notice. You can read more about this in my last two posts.
If you want to read the News-Press story, just click here and let Patricia know what you think of her story!