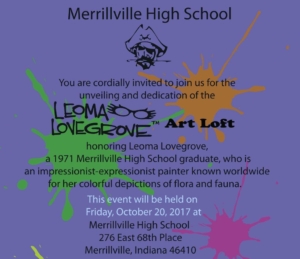 Tomorrow is Leoma Lovegrove Day at Merrillville High School in Indiana. My alma mater is honoring me not only with a special day, but by dedicating the art facilities the "Leoma Lovegrove Art Loft."
I am proud to be a Merrillville Pirate, but not because they are recognizing my achievements, but because they are paying tribute to someone who's had success in the arts as opposed to athletics. It's important for middle and high school students to see examples of people who've attained success in fields other than athletics, particularly in this day and age where so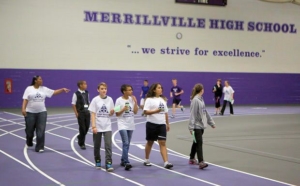 many are disrespecting our flag and country by disgracefully taking a knee or locking arms during the national anthem.
The stakes are high. The vast majority of adult, taxpaying Americans strongly disapprove of athletes protesting our flag and national anthem. You don't have to take my word for it. There's at least one recent national survey that shows that most Americans agree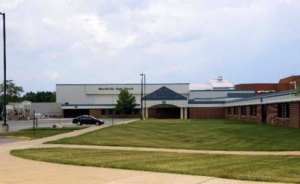 with President Trump about how disrespectful the protests are and wanted it stopped. But consider for a moment the impact that these protests are having on highly-impressionable children, who look at NFL, NBA, NHL and MLB players as role models!
Yes, parents have a responsibility to teach their children basic values, including love of country and respect for the flag for w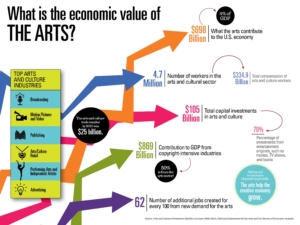 hich it stands. But it's also crucial to provide children, especially middle and high school students, with alternative role models such as people who've attained success and accomplished great things in the worlds of business, science and the arts.
People often overlook the value of the arts. In addition to contributing to our overall quality of life, the arts mean business nationally, regionally and locally. Consider this: In 2015, just the nonprofit segment of the arts industry generated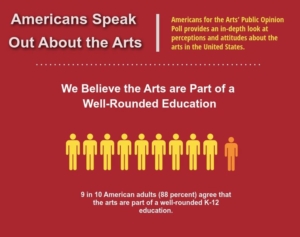 $166.3 billion in economic activity – $63.8 billion in spending by arts and cultural organizations and an additional $102.5 billion in event-related expenditures by their audiences. This activity supported 4.6 million jobs and generated $27.5 billion in tax revenue to local, state and federal governments.
On top of that, the arts is a field in which there's a level playing field for both men and women. Anyone can succeed, and our teens and pre-teens need to know that, see that, and be aware that they can have success in the arts, as well.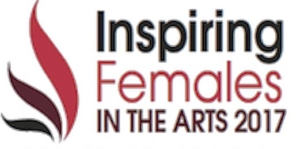 By recognizing the achievements and success of someone in the arts, Merrillville High is making just such a statement.
And that's just one more reason I'm proud to be a Merrillville High Pirate!