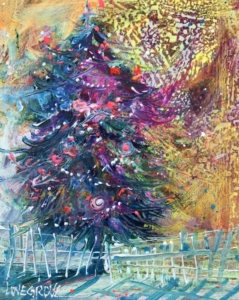 When a young German princess by the name of Charlotte left Mecklenburg-Strelitz in 1761 and came to England to marry King George, she brought with her many of the customs that she had practiced as a child, including the setting up of a yew branch in the house at Christmas. But as England's new monarch, Queen Charlotte transformed the essentially private yew-branch ritual of her homeland into a more public celebration that could be enjoyed by her family, their friends and all the members of the Royal Household.
Queen Charlotte placed her yew bough not in the parlor of the family's living quarters, but in one of the largest rooms in Windsor Castle and at Kew Palace. Assisted by her ladies-in-waiting, she decorated the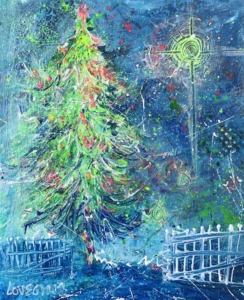 bough herself, and when all the wax tapers had been lit, the whole court gathered round to admire the bough and sang carols. The festivity ended with a distribution of gifts from the branch, which included such items as clothes, jewels, plates, toys and sweets.
The royal yew boughs caused quite a stir among the nobility, who had never seen anything like them before. But it was nothing in comparison to the sensation created in 1800 when the first real English Christmas tree appeared at court. I'll tell you that story in my next post.